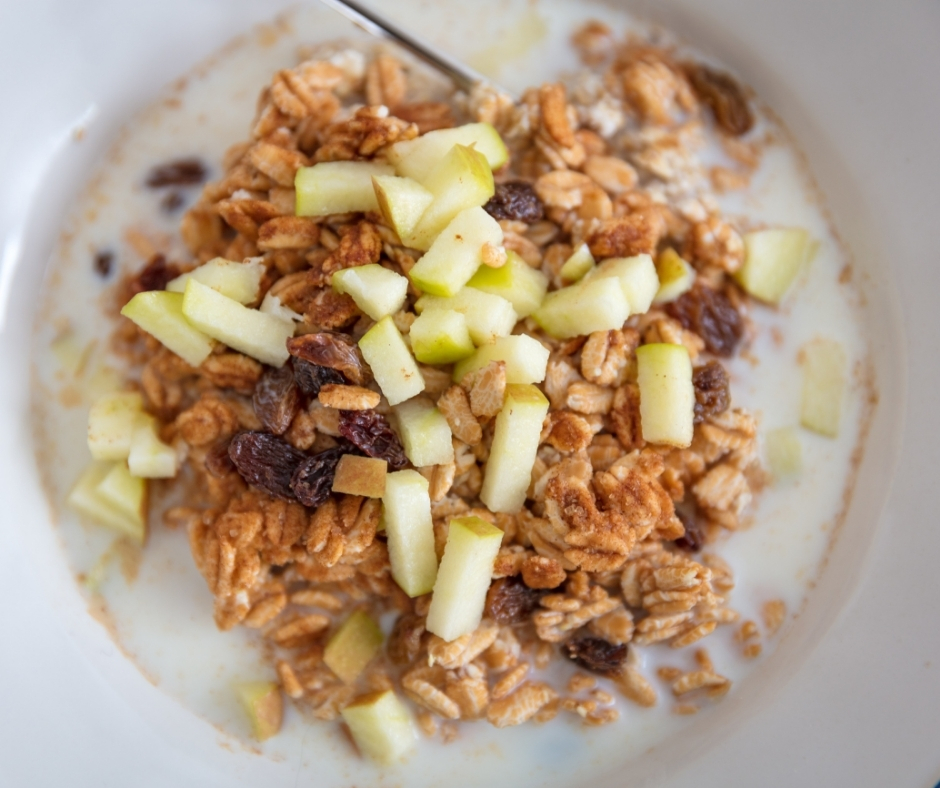 Ingredients
¾ cup unsweetened organic soy milk
½ cup dry rolled oats
2 scoops Vanilla Whey (or Vanilla Plant-Based Vegan) Shakeology
1 small apple, chopped, divided use
2 tsp. chia seeds
1 tsp. pure vanilla extract
FOR CRUMBLE
1 Tbsp. chopped pecans, unsalted
1 Tbsp. dry rolled oats
2 tsp. almond flour
1 tsp. coconut sugar
1 tsp. extra-virgin organic coconut oil
½ tsp. ground cinnamon
Instructions
To make overnight oats, combine soy milk, oats, Shakeology, ½ apple, chia seeds, and extract in a medium bowl; mix well. Evenly divide oat mixture between 2 jars (or sealable containers). Seal jars; refrigerate overnight.
To make the crumble, combine pecans, oats, almond flour, sugar, oil, and cinnamon in a small bowl; mix well.
After refrigeration, top each jar evenly with crumble and remaining ½ apple. Store refrigerated in an airtight container for up to 24 hours.