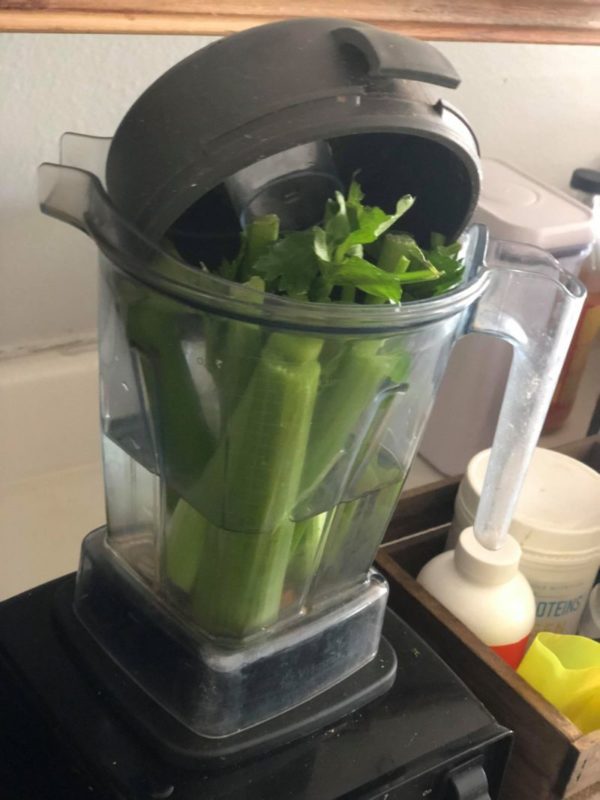 Without fail, after my cold shower, I make my celery juice. There are so many health benefits within this glass on an empty stomach, that missing this part of my routine would be foolish.
The health benefits that are found in your cup full of celery juice would blow your mind.
I can promise you after reading all of them, you will want to start this daily routine.
In fact Celery Juice is quoted by Medical Medium creator Anthony Williams as
"One of the most powerful and healing juices we can drink. Just 16 ounces of fresh celery juice every morning on an empty stomach can transform your health and digestion in as little as one week."
So let's get down to why you came here and it's to see all the health benefits of celery juice.
1. Helps with Gut Digestion
Celery juice has a natural sodium content which raises stomach acid. When you drink at least 16 oz of celery juice first thing in the morning, it helps and primes your digestion for the rest of the day.
2. Helps Get Rid of Bloat
With celery being a natural diuretic, it gives your body the ability to get rid and flush all of the built up toxins in stored in your body. It reduces bloat as your digestion improves-especially in the abdomens section.
3. Improves Your Immune System
With fresh celery juice being low in fructose,packed with vitamin A, vitamin C, and folate, your immune system gets a big boost. Your immune system is so important and this amazing juice will help it fight the simplest common cold all the way to cancer.
4. Natural Detox
Celery juice is very healing, and the mineral salts will begin to kill off pathogens like viruses. It will kill off unproductive bacteria in the gut and will also help purge the liver. All of this is vital when you want to heal your gut from the inside out.
Recipe:
Juicer Ingredients & Methods
1 bunch celery
Juice the celery using the instructions per your juicer.
Blender Ingredients & Method
1 bunch celery
1/2 cup water or more if needed
Roughly chop the celery and add to your blender with the water. Begin to blend. If it's not blending, add a little more water.
Strain the celery pulp out using a wire mesh strainer, a flour sack towel, or a nut bag.
Tips:
Drink quickly on an empty stomach for maximum health benefits.
The juicer method will yield about 6 oz of celery juice – this could vary between 4-8 oz depending on how large your celery bunch is.
The best way to store the juice is in a glass mason jar with a lid and keep it in the fridge