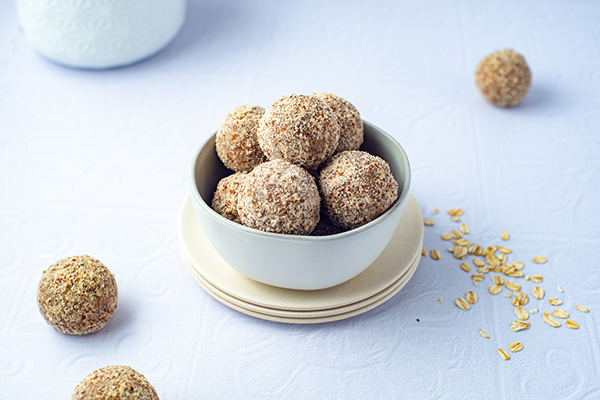 Who doesn't love cookie bites? Use this great recipe for a quick snack and still stay on track with your nutrition.
Ingredients
¾ cup all-natural smooth almond butter
½ cup dry rolled oats
4 large pitted dates
2 scoops Cookies & Creamy Plant-Based Vegan Shakeology
2 Tbsp. pure maple syrup (or honey)
2 Tbsp. cacao nibs
Instructions
Place almond butter, oats, dates, Shakeology, maple syrup, and cacao nibs in food processor; pulse until crumbly dough forms.
Roll into 12 equal balls, approximately 2 Tbsp. each.
Serve immediately, or store in an airtight container in the refrigerator for up to 24 hours, or frozen for up to 2 weeks.
Makes 12 servings