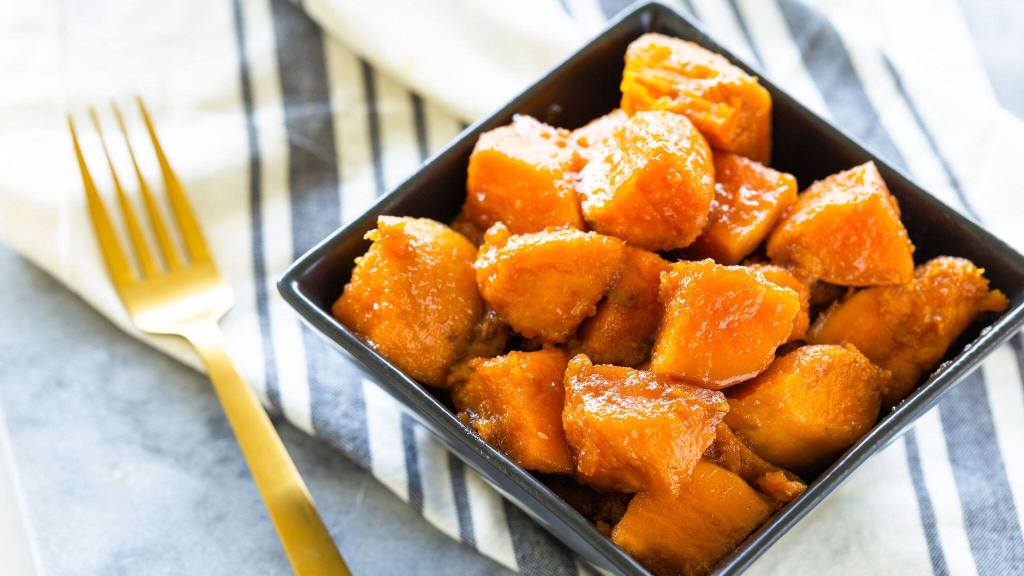 I don't know about you but yams are one of my favorite side dishes for the holidays! This one is off the charts with flavor too.
Ingredients
2½ lbs. medium yams, peeled, cut into 2-inch pieces (about 8 cups)
1 tsp. sea salt, divided use
2 tsp. grated orange peel
2 Tbsp. 100% orange juice
1 Tbsp. fresh lemon juice
3 Tbsp. butter, melted
2 Tbsp. raw honey (or maple syrup)
½ tsp. ground black pepper
½ tsp. ground cinnamon
¼ tsp. ground nutmeg
Instructions
Preheat oven to 350° F.
Arrange yams in 13x9x2-inch glass baking dish. Season evenly with ¼ tsp. salt. Set aside.
Combine orange peel, orange juice, lemon juice, butter, and honey in a small bowl; whisk to blend.
Pour orange juice mixture over yams; toss to coat.
Sprinkle evenly with remaining ¾ tsp. salt, pepper, cinnamon, and nutmeg.
Bake yams, stirring occasionally, for 50 to 60 minutes, or until fork-tender.