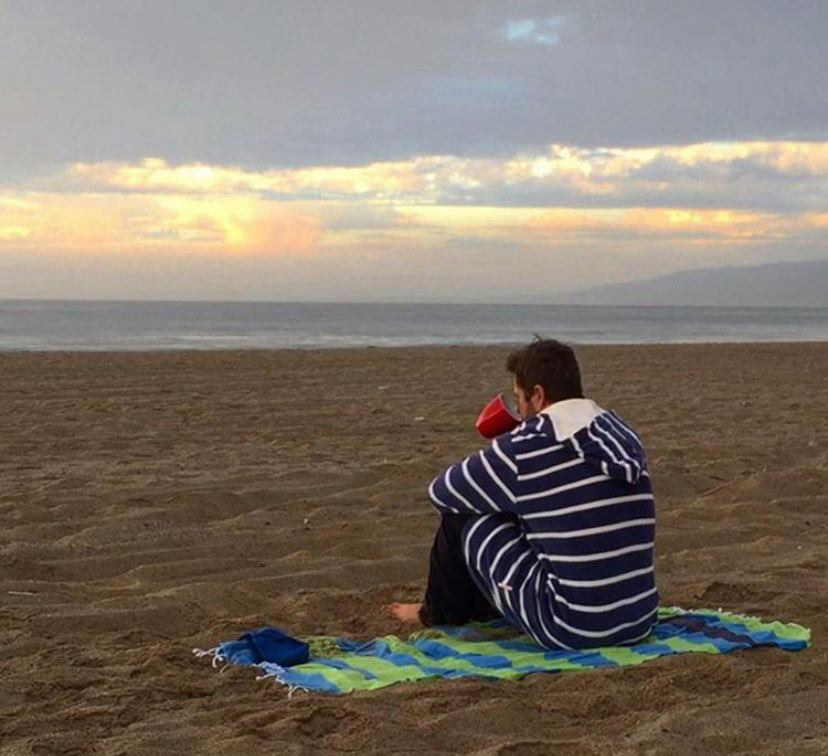 Chaos, stress, craziness. You have it, So do I.  
At one point it was far too much for me to handle. Not that I did not think I was handling it, which I thought I was, my body reminded that I was not. I found myself in the living room one night watching preseason football years ago with a small pain in my left arm. That pain seemed to not go away and draw more of my attention. I noticed I was starting to have a shortness of breath, clammy pins and needles like hands, unable to focus and tunnel vision which lead to pulling the medicine cabinet off the wall hunting for aspirin and passing out. Which you guessed it landed me in the hospital for an evaluation for possible heart-attack or stroke.  
Luckily for me, none had happened and after months of tests, MRIs, and countless blood tests with amazing physicians and nutritionists they could not find a single thing wrong. 
 Each doctor said the same thing to me:  
"You are one of the healthiest patients I have seen. It's rare to see someone with such great test results. But I  got to ask one thing, how is everything else in your life?  Do you have any stress?" 
I knew what they were asking, and what they were suggesting. These episodes were stress induced, anxiety and panic attacks.  Each time I lied to them and said, I was fine. As they then said I could prescribe to you a low dose of… I RESISTED!  
If you know me, you know I am a control freak, Its' why I never got into drugs. I can't imagine not being in control or worse becoming addicted to one. I wanted nothing to do with their suggestion of a low dose of feel good, mask the problem or symptom control your thoughts pill. NOTHING!   
For some these medications are essential and work wonders.   For me it was a hard NO. 
Unfortunately, I continued to have a few episodes, one on a plane, which I thought I was going to die and divert the plane, another at a celebrity client's new house party, in Vegas at a club, in the gym, and at a music concert. They were not stopping.  
My first steps to fix it was to control what I could. After the first one, I went vegan, stopped eating sugar and quit alcohol all in the same day which lasted for 2 years. It's amazing what you will do when your health and life are involved. As you can see it did not work.  
Six months into my quit everything found out what's wrong because the Doctors were not finding any answers to why I was going through these episodes, I had one other thing I had not attempted: Meditation.   I was fully against sitting legs crossed, fingers and thumbs together saying ohhhmmmm to fix my shit stuff. Let alone adding in some incense of lord knows what burning in a room of other people or even in my own home.   Was not happening – BUT again it's amazing what you will do when your health and life depends on it.  
Ok I will give it a shot, anything to do away with having an episode.  
What I found was I was not admitting to myself; I was a mess.  
I was underperforming in my business, my finances and in my personal life. No goal was getting met and I was barely holding it together. I was in chaos 24/7. Basically, the control freak was not in any type of control. 
What I found is I was waking up into a world I had no control over, where the world was existing, moving, causing havoc and thriving without me for the hours while I slept. My chaos was meeting chaos head on all day every day. 
Which meant, the world was in motion, while I laid motionless. I needed to enter the day on my terms not on the world's terms. With a good mindset, a prepared mind, not a stressful chaotic one. In the past I was entering a world where garbage has been picked up, people where driving to work, jogging, there are traffic reports, news happens and people are already sending me messages; email, text, social media. I was always at 100 mph, entering a world in the fast lane and getting nowhere. 
When I should be entering from an on ramp I choose, on my terms, at the time I choose at a safe speed. What I learned when I began this process was, If I do not begin to set my mind right, I will be meeting chaos with chaos producing chaos. Rather than entering the world's chaos clearly and in control.  
What I found was subconsciously I was thinking about the chaos that was waiting for me to enter when I woke. What I needed to do was to set my mind up to receive the day, to be focused and to achieve my goals. By doing so I would help me manage episodes and achieve success. Rather than waking up into chaos and entering the world, my goal was to wake up and empty my mind, then and only then could I be in a position to benefit in my health and my life.  
The only way I could be empty was to have ME TIME: time dedicated to calming myself, consciously detaching from the world. Simply put, I needed to mediate. I began to meditate for 10 mins. Yes, just 10 mins to start. Asking a dude, a non-believing DUDE to meditate for me was like asking me to shop instead of going to drive fast cars.  
How did I go and how did I do it?  
I started small and with no expectation. I set up a quiet place for me to lay down on the floor, the night before. This means a place with the least sounds you don't want to be distracted. I even have a pillow for my head and place my hands and feet would touch nothing. No distractions were key. Even though I said I had them, I learned it's all part of the process of getting better at meditating. It was rough at first, I thought of everything and anything the 10. Min timer would go off before I knew it.  
Each day I got better. I began to learn to breathe. In on 1 out on 2. All the way to 10 and then back down over and over. IF I ever got lost in count or my mind wandered, I would just restart the count. No harm no foul.  
I began to feel better, I also started trying additional steps to develop a morning routine. Affirmations, journaling, cold showers, visualizations and more to see what worked and fit in my routine. Eventually I came up with a routine that worked for me. That supercharged my day, my goals and my life not to mention I never had another episode.  
Do I meditate every day now? No, only when I feel out of control, unfocused or in a push phase. I use it as a valuable tool to stay in control in our daily chaotic world. 
Yep, especially to lose that lack of control, have goals, are feeling stuck or unfocused.