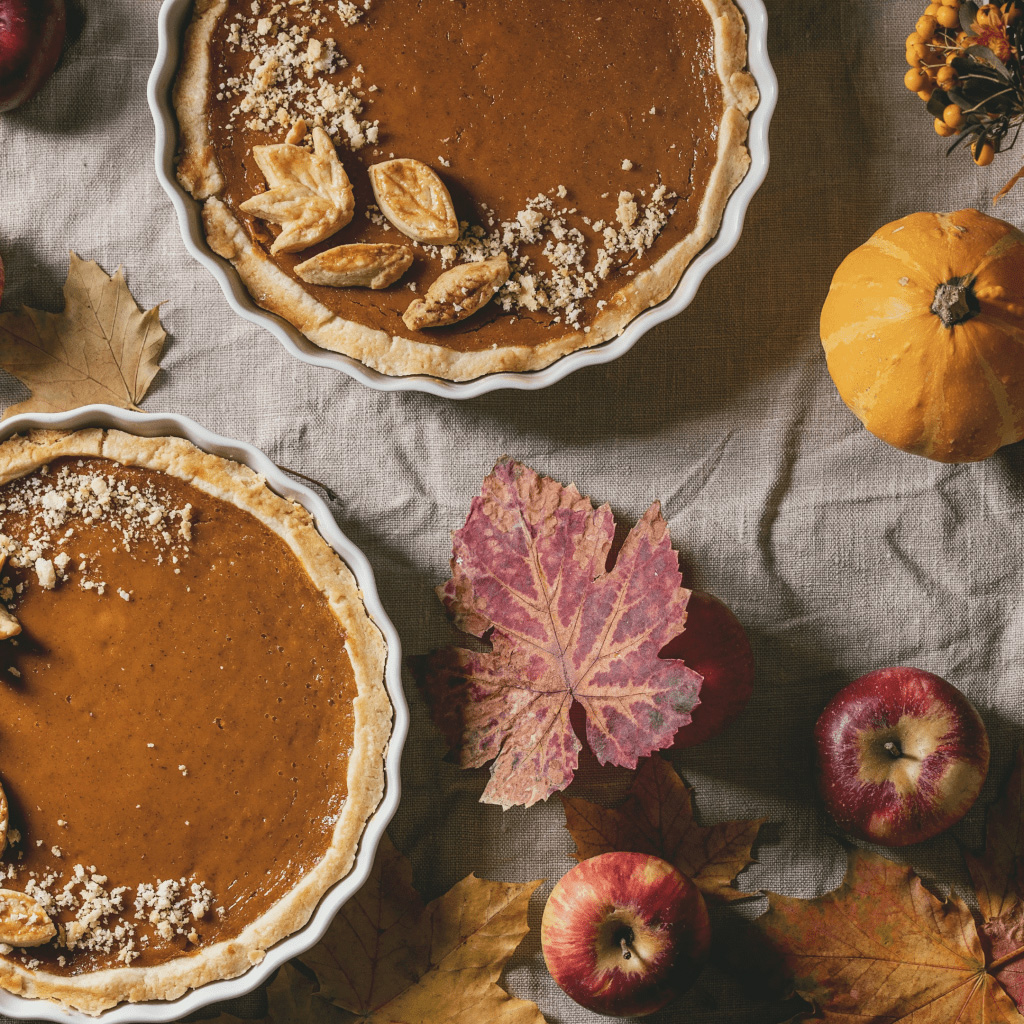 This healthier pumpkin pie recipe includes pumpkin puree, evaporated nonfat milk, maple syrup (or raw honey) for sweetness, and a whole-wheat crust. It will wow all your guests over the holiday!
Ingredients for Pie Crust
1 (15 oz. can) pumpkin puree
2 large eggs, lightly beaten
1 tsp pure vanilla extract
¼ cup maple syrup (or raw honey)
½ tsp ground cinnamon
¼ tsp ground nutmeg
¼ tsp sea salt
⅔ cup evaporated nonfat milk
Ingredients for Pie
1 cup quick-cooking old-fashioned oats
1 cup whole-wheat flour
¼ cup ground raw almonds
1 Tbsp maple syrup (or raw honey)
¼ tsp sea salt
3 Tbsp coconut oil
1 Tbsp water
Instructions for Pie Crust
Preheat oven to 425° F.

Combine oats, flour, almonds, maple syrup, and salt in a medium mixing bowl; mix well.

Add oil to oat mixture; mix well.  If needed, add water to hold mixture together.

Press into 9-inch pie pan.  Bake for 8 to 10 minutes, or until light brown.
Instructions for Pie
 Reduce oven temperature to 350° F.
Combine pumpkin, eggs, vanilla, and maple syrup in a medium bowl; mix well.
Add cinnamon, nutmeg, salt, and milk until just blended.
Pour pumpkin mixture into prepared pie crust.  Bake for 45 to 60 minutes or until knife inserted in the center comes out clean.