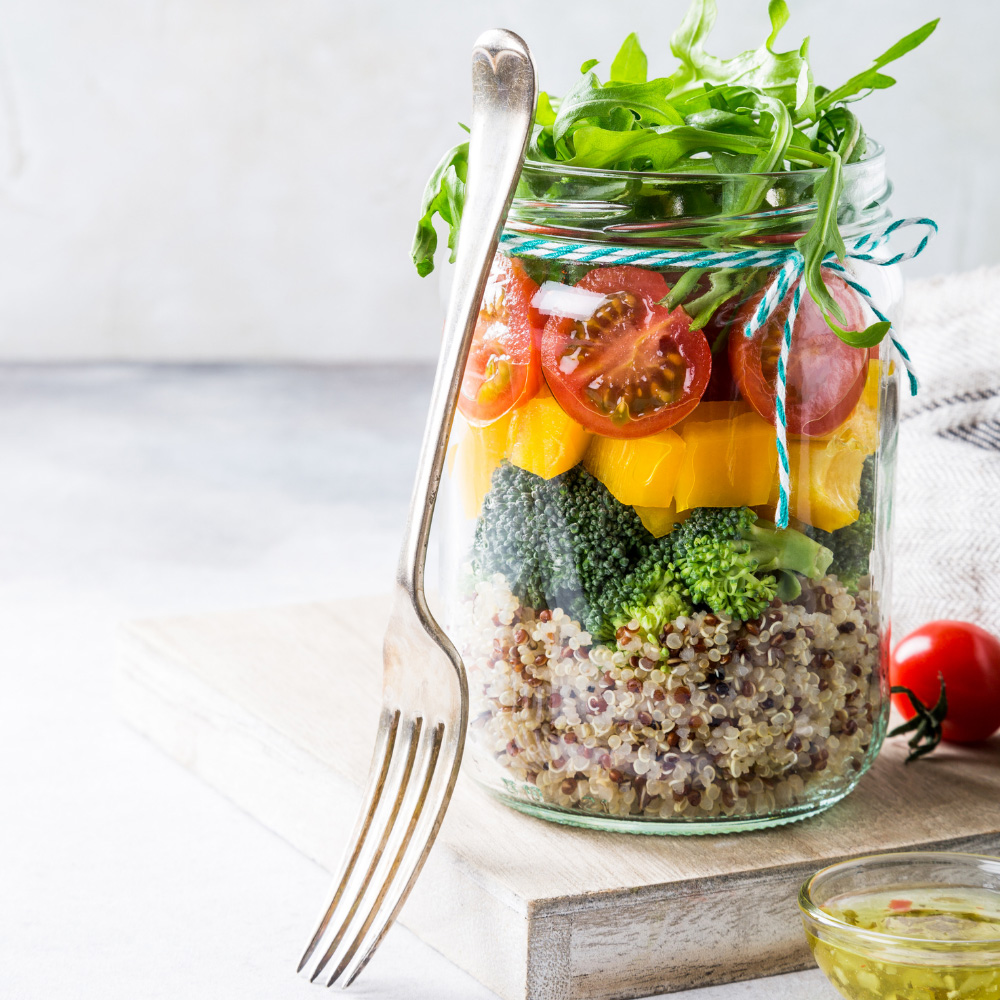 This salad may be a simple meal prep but it delivers a taste that is satisfying and full of flavor!!
Ingredients
3 Tbsp. balsamic vinegar
2 Tbsp. fresh lemon juice
1/2 tsp. raw honey (or pure maple syrup)
1 tsp. Dijon mustard
1 Tbsp. + 1 tsp. olive oil, extra virgin
2 cups cooked quinoa
4 cups cucumbers, sliced
4 cups cherry tomatoes, halved
3 cups grilled chicken breast, boneless, skinless, sliced
1/2 cup crumbled feta cheese
Instructions
Slowly add oil while whisking; mix well. Evenly divide dressing between 4 one-quart Mason jars. Set aside.

Evenly layer quinoa, cucumbers, tomatoes, chicken, and cheese on top of dressing in jars. 

Serve immediately or cover and refrigerate for up to 3 days. Shake before serving. 

Variation (Add 1 green container per serving): Add 4 cups fresh baby spinach.