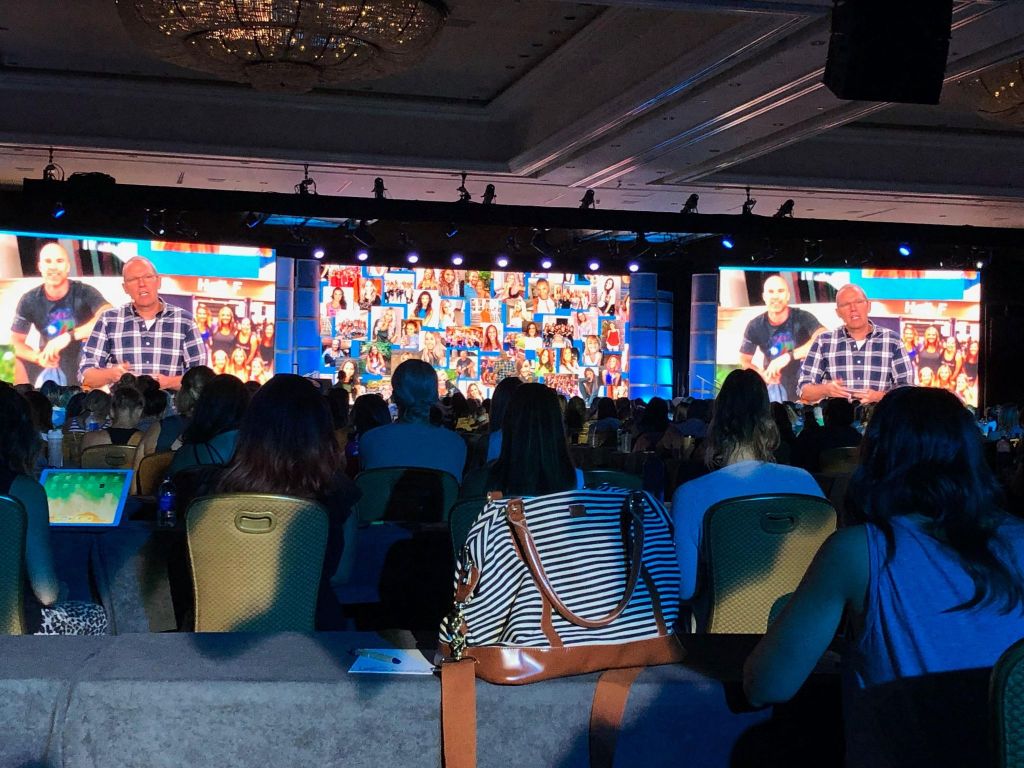 Learning, growing and evolving it's a must for success. 
 If you are not, you are staying the same, you are falling behind.  
Where do you start, how do you know what you need now? Who do you listen to?   
This past weekend I had the pleasure to participate in a personal development event for leaders.   It's a leadership event you cannot buy into with money, but you can with sweat equity, hard work and results. I look forward to this event every year as it's elevated access to people and knowledge. With this event I had to earn the right to be called a leader by actually helping others achieve their own goals. Not my goals but theirs.  
This event is normally an in-person event, where relationships are built, not inside event rooms but in lobbies, hallways, restaurants, bars, the hotel gym and at the pool.   All opportunities to meet with people that can and do level up my life and business, not only in that weekend but the future. The moments where I can pick up a phone; call, test or email. Ask for advice, get an ear, bounce an idea off of or even to be coached.  
At this event I had access to corporate executives giving vision, announcing new products and marketing plans for the upcoming year. Guest keynote speakers including Cynthia Marshall; CEO of the Dallas Mavericks, Founder – Marshalling Resource. Glennon Doyle; New York Times Bestselling Author of UNTAMED and Jay Shetty; Bestselling Author. Podcast Host. Former Monk. Purpose Coach.  
Then it was on to other leaders in my in industry sharing exactly what has worked and is working for them; marketing plans and strategies, customer relationships, sales, finding new, restoring the old and unempowering current team members and customers. With added leadership systems, mindset hacks and systems to overcome challenges and to increase growth.  
That access, knowledge and help was earned, it had a price, not a cost. That price was to accept I needed help.   I needed to work on me before I could work with and on others. This all started with taking action on my own personal development.  
How do you start and where? 
That starts with your goals. 
Taking inventory: 
What are your goals?
What skills do you have to reach them?
What do you lack in order to achieve them? 
What will you need in-order to thrive, appreciate and feel amazing once you achieve those goals?
Knowing that helps you know what you need and where to start!  
Be careful with the biggest pitfall of Personal Development: OVER developing and under acting.  
Too many people listen to hour long podcasts and then do 10 mins of work. Do hours of company training and online courses and then do one hour of actual revenue producing activities. Go to weekend seminars, take copious number of notes to only sign up for the next seminar.  
Action always wins! 
TIP: 
 Right foot is for ACTION 
Left foot is for training/personal development 
If you over do one, you walk in a circle and get wound too tight in one direction without ever moving forward. You will then have to unwind yourself by over doing the other direction.  
However much time you spend on training you have to spend equal amount in revenue building activities, or you will be the smartest person in the room with the least amount of revenue.